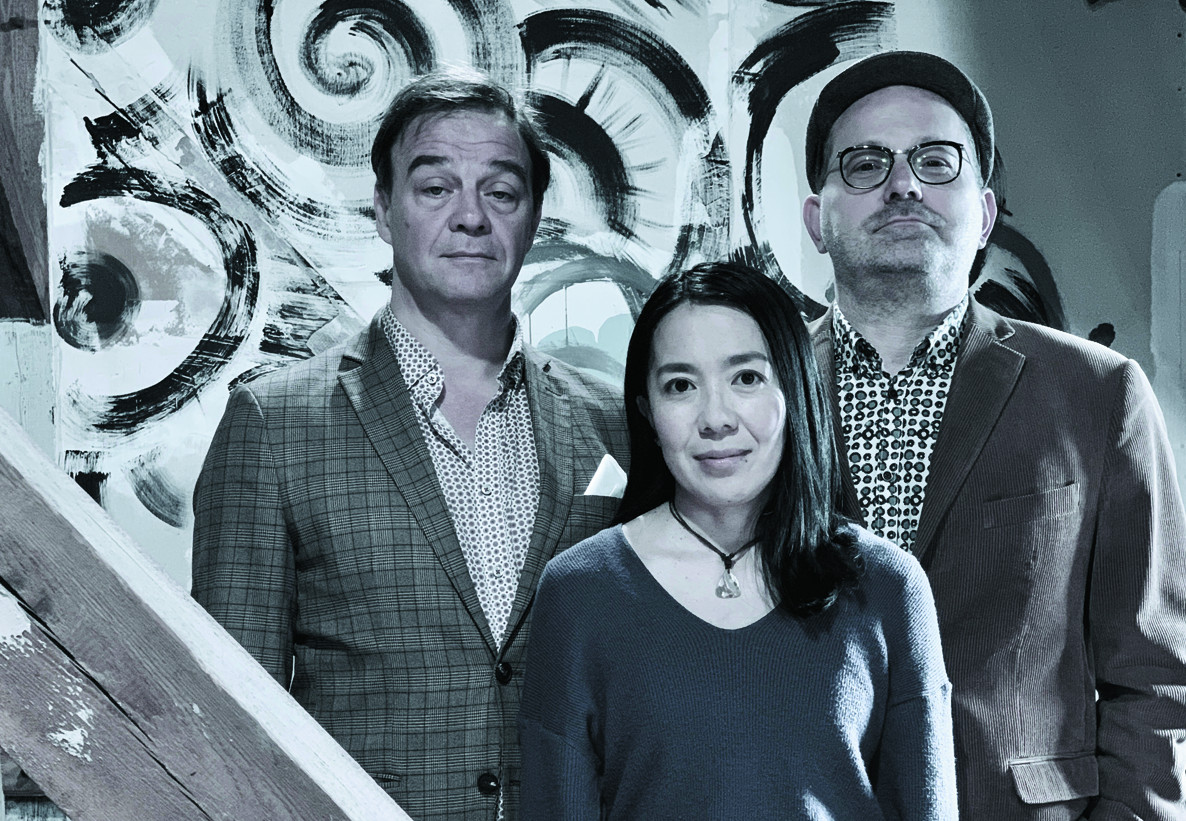 the Band:
EIn the early 2000s the all members of JR3 lived near the same park in Berlin and were able to meet and improvise happy chamber music without drums (...aah) in their living rooms. As a result of these sessions JR3 was awarded a 'studio award' from the Berlin Senate, through which the first recordings became available to a small circle of insiders.
Through the years, JR3 played many happy concerts over and over again, eventually also gaining the attention of the New Yorker label 'relative pitch'. At last, the new CD 'Happy Jazz' is available for your enjoyment.
Fundamental to their music in their view, is the interconnected spontaneity, and that virtuosity and simplicity, as well as the strict and the flippant are placed in direct and peaceful proximity to one another. Like a societal concept, these poles are allowed to coexist and to combine as a collage. Yet they are also able to come together with surprising speed and precision.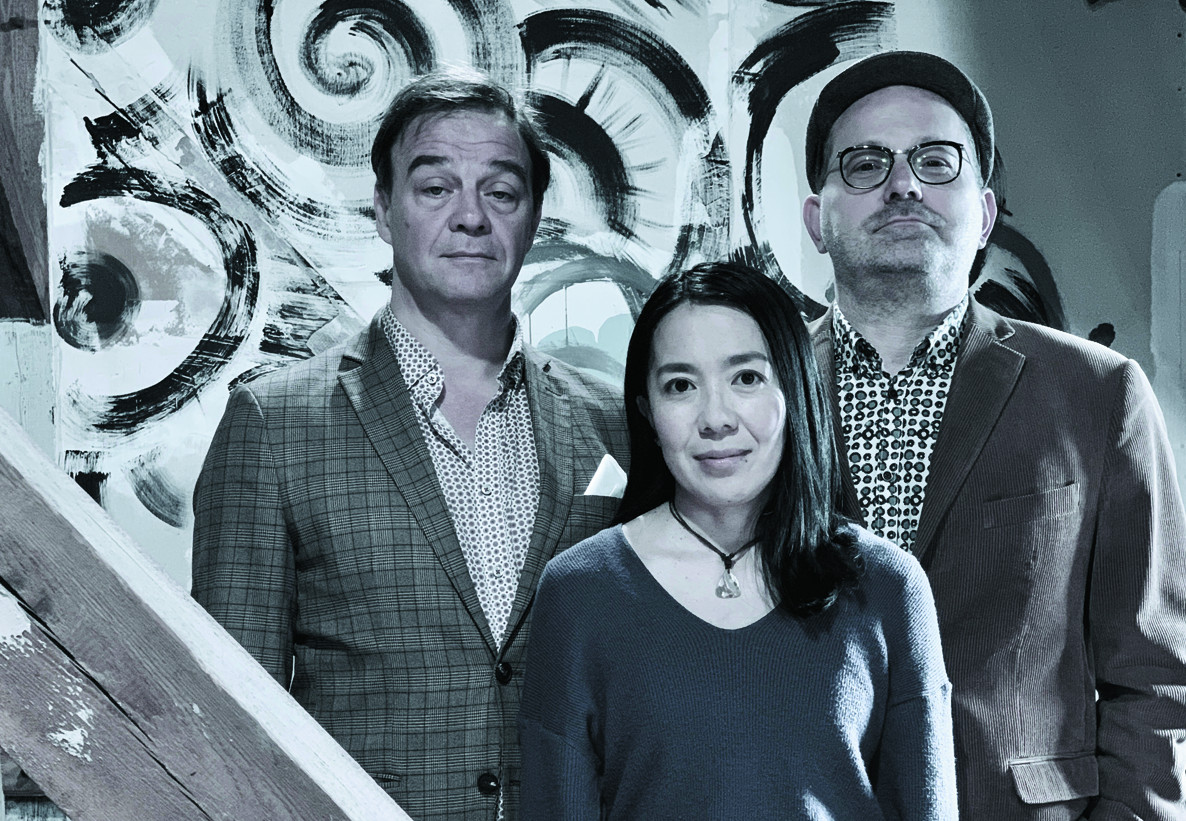 die Band
JR3 wohnten in den frühen 2000er Jahren am selben Park in Berlin und konnten sich ohne Schlagzeug… aah… wunderbar zu Hause treffen und fröhliche Kammermusik miteinander improvisieren.. Gleich darauf gab es den Studiopreis des berliner Senats, wodurch die ersten, einem nur sehr auserwählten Kreis zur Verfügung gestellten, Aufnahmen zustande kamen.. Über die Jahre spielten JR3 immer wieder fröhliche Konzerte und erregten so unter anderem auch die Aufmerksamkeit des New Yorker Labels 'relative pitch' auf dem nun die CD 'Happy Jazz' erschienen ist.
Wesentlich an ihrer Musik ist erscheint ihnen die vernetzte Spontanität und dass sie virtuoses und simples, strenges und flapsiges wie einen gesellschaftlichen Entwurf friedlich nebeneinanderstellen, koexistieren lassen und kollagieren und dass sie dann aber trotzdem immer wieder auch überaschend schnell auch wieder präzise zusammenfinden.


the Musicians: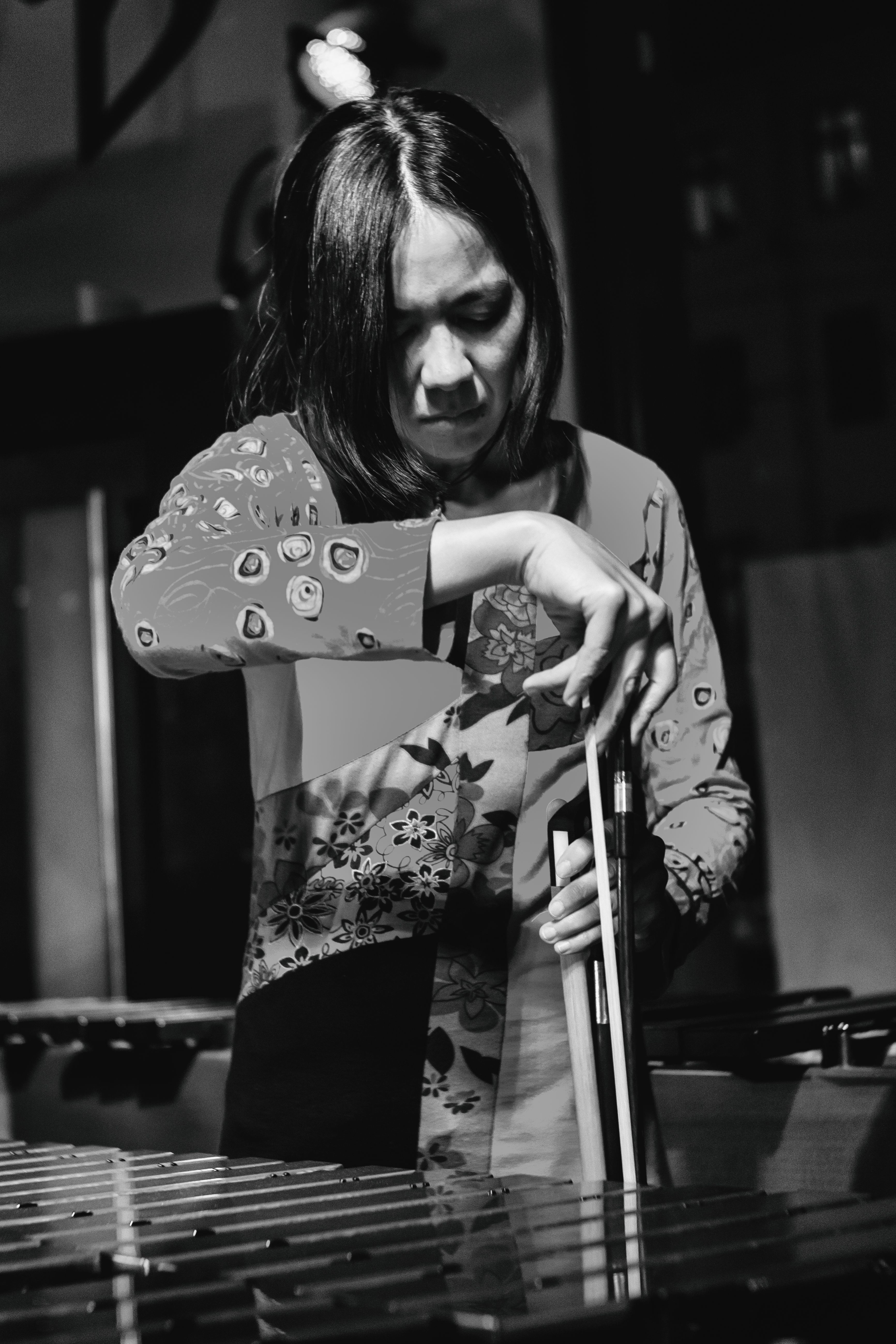 Taiko Saito, geboren in Sapporo. Marimba- und Schlagzeugstudium an der Toho Gakuen School of Music in Tokyo bei Prof. Keiko Abe und bei Prof. David Friedman an der Universität der Künste Berlin.
Auftritte als Solistin u.a. mit dem Sapporo Symphony Orchestra, Orchestra d`Auvergne. Festivalauftritte (Auswahl): Reykjavik Jazz Festival, Tong-Yeong Music Festival, Jazzfest Bonn, Morr Music Festival, Jazzfest Berlin, Silk Road Festival, Cairo Jazzfestival, Moers Festival u.a.
Zusammenarbeit mit Musikerinnen/n wie Mary Halverson, Shing02, Markus Acher (The Notwist), Heinrich Köbberling, Kazuhisa Uchihashi, Jan Roder, Uli Kempendorf, Jelena Kulic, Óbó (Sigur Rós), u.a. , mit Komponistin wie So a Gubaidulina, Keiko Abe und mit Theaterregisseur Herbert Fritsch.
Eigene Projekte: KOKO mit Niko Meihold(p), Berlin Mallet Group mit Julius Heise, Hauke Renken, Raphael Meinhart und David Friedman, Futari mit Satoko Fujii(p), kokotob mit Meinhold, Tobias Schirmer(bcl), Puzzle mit S.Fujii, Mizuki Wildenhahn(Tanz), Natsuki Tamura(tp), Schirmer und frei improvisierendes und komponiertes Solo Mokoton Ensemblemitglied bei Trickster Orchestra, Silke Eberhards ́ Potsa Lotsa XL, Hannes Zerbe Orchestra
Mit ihren Projekten Verö entlichung mehrerer CDs bei Labels wie Pirouet und cleanfeed. Ausgezeichnet mit zahlreichen Preisen, u. a. dem ersten Preis beim Concours International de Vibraphone Claude Giot 2005, dem dritten Preis bei der World Marimba Competition 1996 und dem Studiopreis des Berliner Senats. Jury-Tätigkeit für den Concours International de Vibraphone. Sie gibt Meisterklassen und Workshops in Japan, Europa, Kolumbien und den USA.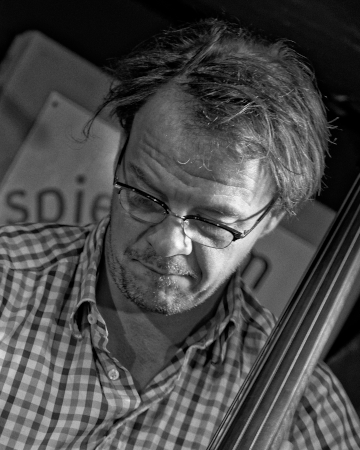 Jan Roder, born 1968 in Lübeck, Germany, playes bass and electric bass. He moved to Berlin in 1995 where he encountered musicians the likes of Dörner, Mahall, and v. Schlippenbach with whom he has played until today (f.e. this very 'Enttäuschung'). Roder considers his musical 'home' to be post-free jazz and improvised music deeply rooted in the jazz tradition.  He collaborates with musicians such as Aki Takase, Gunter Hampel, Irene Schweizer,Ulrich Gumpert, Ernst Ludwig Petrowski, Thomas Borgmann, Peter Brötzmann, WolfgangPuschnig, Axel Dörner, Wlli Kellers, Michael Griener, Oliver Steidle, Silke Eberhard,Christof Thewes, Matthias Schubert, Olaf Rupp.....  and in projects such as Monks Casino, Die Enttäuschung, Soko Steidle, Squakk, Die Dicken Finger (on electric bass), Silke Eberhard Trio, Ulrich Gumpert Quartett and Workshop Band, JR3, as a soloist and studio musician.
Foto: Alexander Schaffer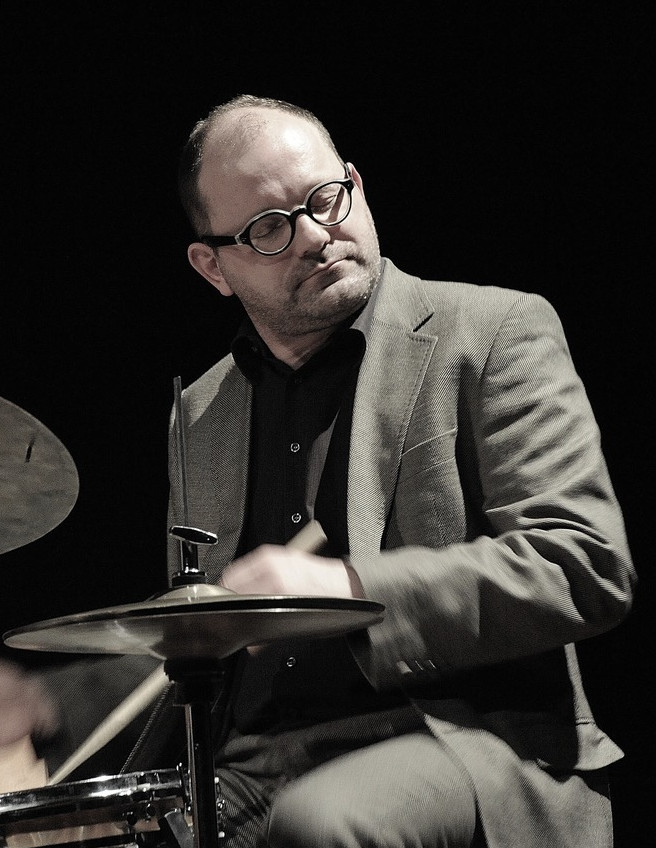 Michael Griener, self-taught by listening to and playing with many of his elders, spent his formative years as a teenager with bass clarinetist Rudi Mahall and began his freelance career in 1988, initially in intensive collaboration with Günter Christmann in Hannover, and since moving to Berlin in 1994 has distinguished himself as one of the most versatile drummers on the current jazz scene, as evidenced by his work with Mal Waldron, Butch Morris, Tal Farlow, Evan Parker, Aki Takase, Tony Malaby and many others. Together with Jan Roder he forms the rhythm section of the band DIE ENTTÄUSCHUNG, ULI GUMPERT QUARTETT, MONK'S CASINO and various other formations.
Informed by a deep knowledge of the jazz tradition, he moves mainly in the border area between jazz and free improvisation, as for example in his trio with Ellery Eskelin and Christian Weber.
In 2002 Baby Sommer brought him on as a lecturer at the Dresden Academy of Music, where he still teaches jazz percussion. In March 2006, Griener received the "Most Creative Soloist" award at the New German Jazz Awards ceremony in Mannheim. His music has been documented on numerous CD releases, including Intakt, HatHut, FMP, Jazzwerkstatt, Moers Music and many more.
Played a.o. with
Tal Farlow, Herb Ellis, Mal Waldron, Evan Parker, Ellery Eskelin, Dave Liebman, John Zorn, Butch Morris, Ken Vandermark,Ernst-Ludwig Petrowsky, Barry Guy, Paul Lovens, Zeena Parkins, Keith Tippett, Sirone, Uli Gumpert, Aki Takase, Mats Gustafsson, Alexander v. Schlippenbach, Joelle Leandre, Günter Christmann, Conny Bauer, Johannes Bauer, Frank Gratkowski, Phil Minton, Tony Buck, Matthias Schubert, David Moss, Axel Dörner, Lu Hübsch, Claudio Puntin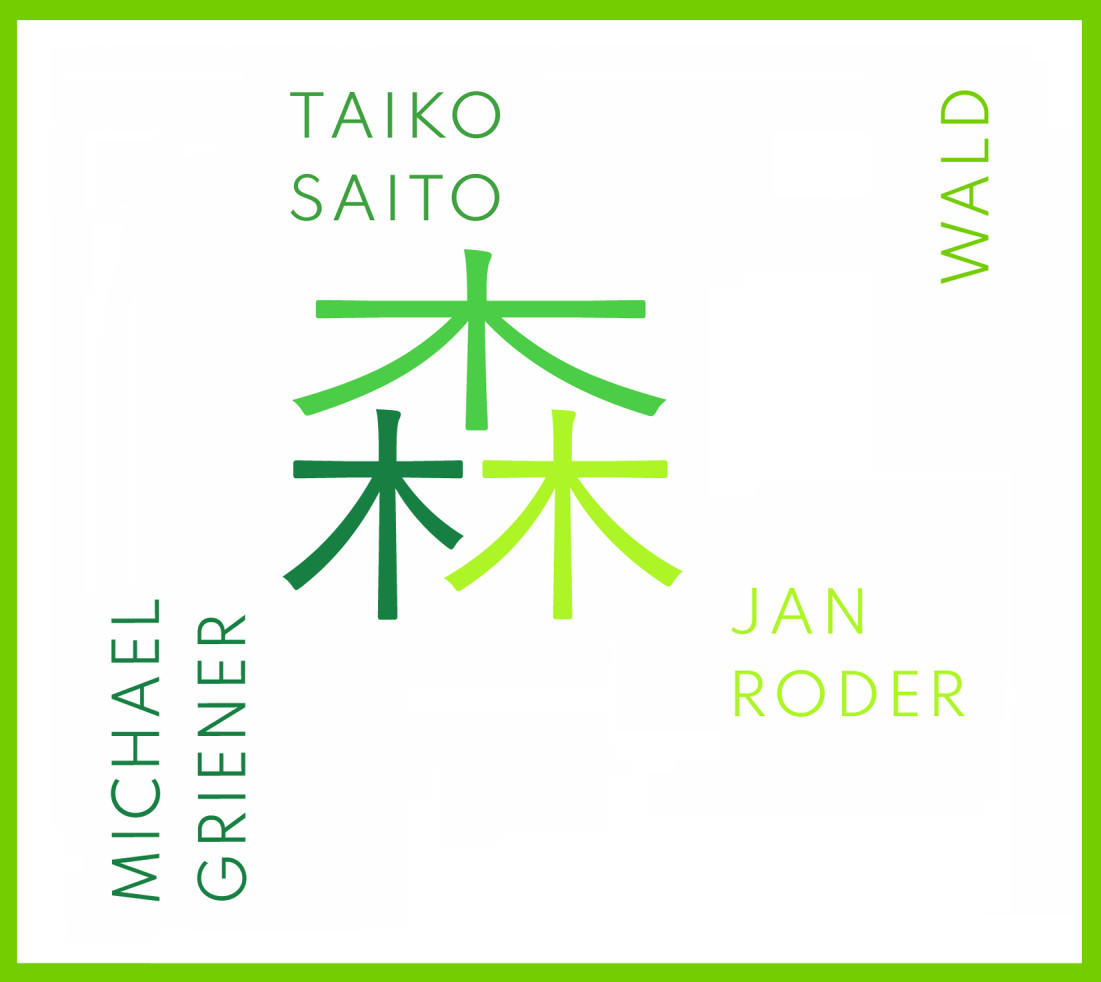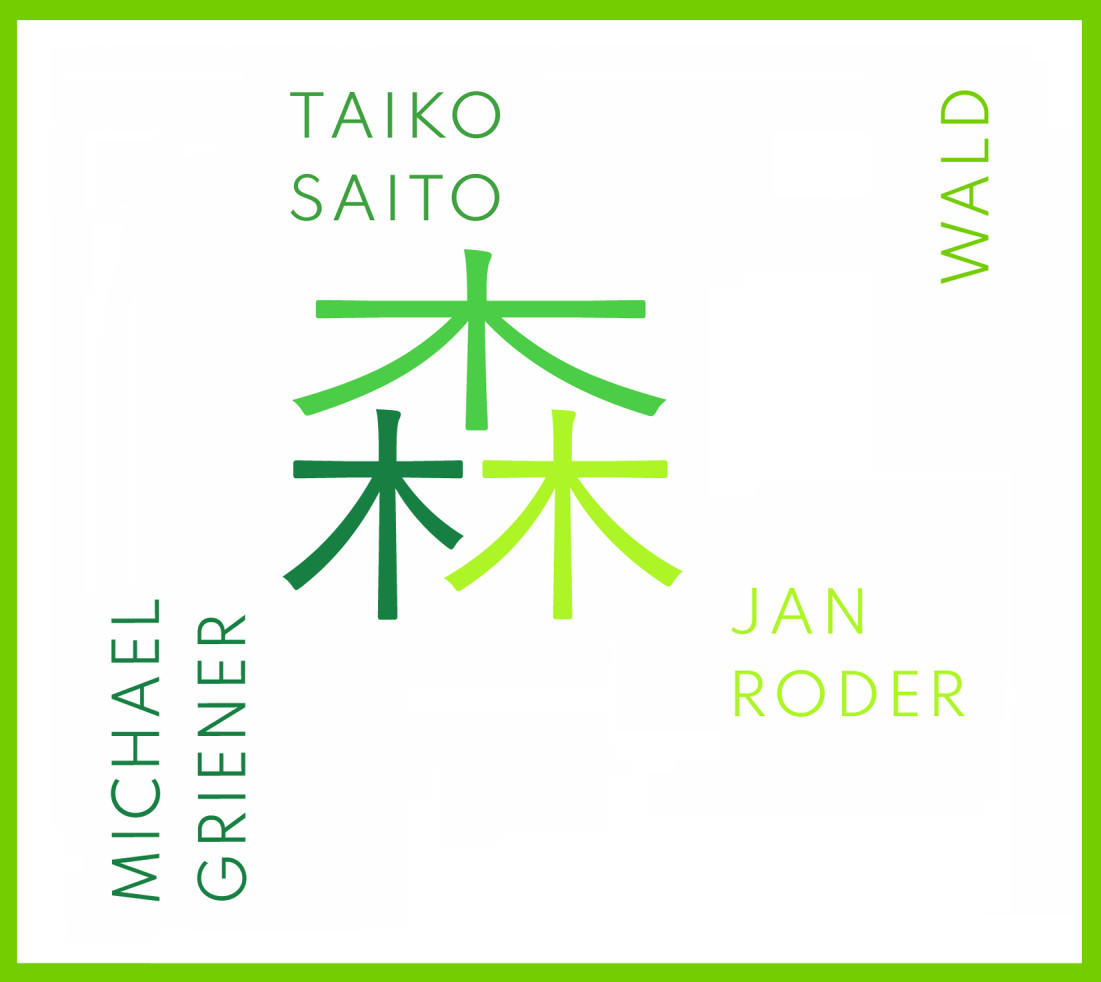 the music: